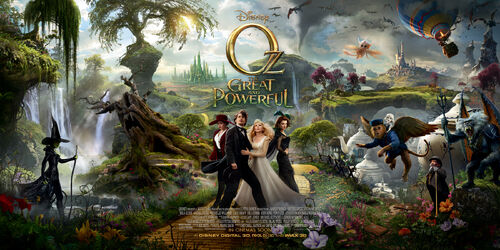 If you are excited for Oz: The Great and Powerful to come out and you are also a fan of fashion, then some pretty great news has arrived just for you! Designer Sue Wong has apparently created a limited-edition collection of evening dresses inspired by the upcoming Disney movie!
According to Entertainment Weekly, "Wong says her Oz designs are based on a number of the movie's themes, including the battle between good and evil — played out by witches Theodora, Glinda, and Evanora — the art deco look of Emerald City, and Dust Bowl-era Kansas. The resulting collection is a mix of femme fatale dresses, full-glamour gowns and whimsical frocks, many embellished with beading, embroidery and appliques."
The "Oz: The Great and Powerful" collection is supposed to be available later this month at Neiman Marcus, Saks Fifth Avenue, Bloomingdales and Macy's! Awesome!
Check out this video to get a look at the collection now!
Source: PopStyle
What do you think of Sue Wong's Oz collection?
---
---