Tiger Haynes (December 13, 1914 - February 14, 1994) was an American actor and musical performer. He's famous role was the
Tinman
in
The Wiz. 
He was born in Frederiksted, St. Croix, and moved to New York when he was a boy.
After he ended his boxing career, Haynes played guitar with The Three Flames from 1945 to 1956, a group which had its own NBC radio show in the middle of the 1940s 
and a television show on NBC television in 1949,
and which incorporated Sammy Benskin in 1954.
He made his mainstream Broadway debut in Leonard Sillman's musical revue 
New Faces of 1956
.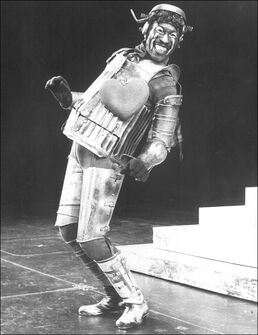 Ad blocker interference detected!
Wikia is a free-to-use site that makes money from advertising. We have a modified experience for viewers using ad blockers

Wikia is not accessible if you've made further modifications. Remove the custom ad blocker rule(s) and the page will load as expected.