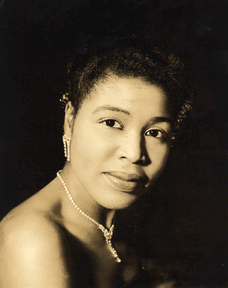 Theresa Merritt
(1924-1988) was an actress and singer who played
Aunt Em
in the 1978 movie verison of
The Wiz (movie). 
Born in Emporia, Virginia.She appeared in many theatrical productions 
but gained fame later in life when she starred in Ma Rainey's Black Bottom, 
for which she earned a Tony Award nomination 
and The Wiz ,
 in which she replaced Mabel King  
as Evillene . She left The Wiz, citing the role's harmful effect on her voice. She then starred in the television sitcom That's My Mama. She went back to The Wiz as the role of Aunt Em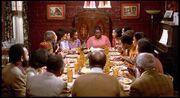 . 
Merritt was married to Benjamin Hines and they had four children. Merritt died of skin cancer
 on June 12, 1998, in The Bronx
.