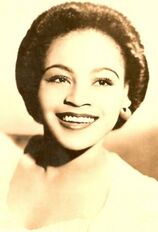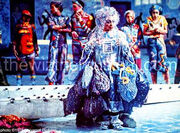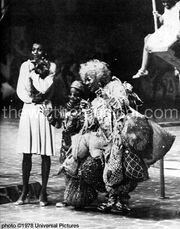 Thelma Carpenter
 (January 15, 1922 – May 14, 1997) was a jazz 
singer and
 actress who is best know for her portrayal as 
Miss One
 in the 1978 film version of
The Wiz
. As a child entertainer she had her own radio show 
 on WNYC in New York and won an amateur night at the Apollo Theatre
 in 1938, where she would be honored and perform nearly 60 years later on the 1993 all-star NBC-TV special "Apollo Theater Hall of Fame", hosted by Bill Cosby.
Carpenter died of a heart attack in her New York apartment on May 14, 1997
. Several days later 
her body was discovered in the apartment, a fate that had previously befallen her mother and something she always feared. So she had to be cremated.