The Wizard of Oz (オズの魔法使い Ozu no Mahōtsukai) is a 1983 Japanese 10-minute original video animation (OVA).
Part of Toei Animation's World Famous Fairy Tale Series (世界名作童話まんがシリーズ Sekai Meisaku Dōwa Manga Shirīzu)[1][2] video series, it was originally released in February 1983 on Fujifilm's Single-8 film. Later, it was released on VHS a few times by Toei Video.
In the United States, it was dubbed in English and released as part of Volume 4 in the My Favorite Fairy Tales video series, produced in 1986 by Saban Productions and released in 1987 by Hi-Tops Video. It was re-released twice: In 1990 by Video Treasures, and in 1995 by Anchor Bay Entertainment.
In 2004, Digiview Productions (later Digiview Entertainment), a budget distributor of mostly public domain cartoons, released this on DVD, along with other cartoons, as part of their "Cartoon Craze" series.
Gallery
Video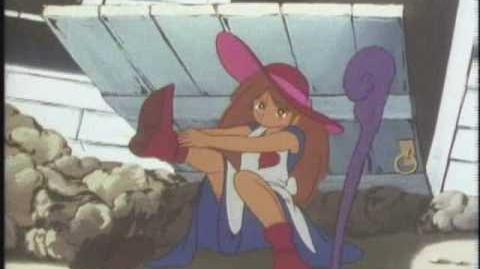 References
External links