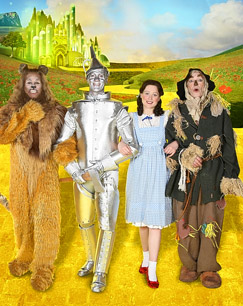 The Wizard of Oz RSC was a 1987 producition in West End based on MGM's 1939 film
The Wizard of Oz
. The Wizard of Oz was a concert filmed in 1995, at Madison Square Garden in 1997, and on Tour in 1998 and 1999.
The Wizard of Oz was an Arena Tour in 1989 for the film's 50th Aniversary.
Find out the Wizard of Oz Tour Across America in 2008 and 2009.
Ad blocker interference detected!
Wikia is a free-to-use site that makes money from advertising. We have a modified experience for viewers using ad blockers

Wikia is not accessible if you've made further modifications. Remove the custom ad blocker rule(s) and the page will load as expected.