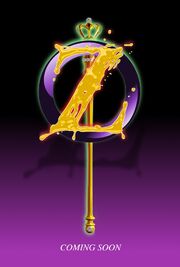 The Land of Oz
is an upcoming film set to be released in 2020 if not earlier because of production setbacks*. It is to be an adaptation of the book
The Marvelous Land of Oz
by
L Frank Baum
and will feature Madisyn Wright as
Dorothy Gale
, who does not appear in the book and has replaced Tip as the protagonist, who has become the deuteragonist of the story. It is meant to be equal parts a sequel to the
1939 film
and a remake of the 1985 film
Return to Oz
.
Cast
Gallery
Possiblity of a sequel
Without much confirmed progress of this project, the independant producers have already mentioned a possible 'sequel to "The Land of Oz"" that may feature the Nome King Roquat (Ruggedo's orginal name), this will likely be an adaptation of Ozma of Oz.
Setback
On their Facebook page, it was announced that the original producer dropped out of the project and was replaced by a new one who has "with fresh, new ideas for this film" causing a up to five year setback.
External Links