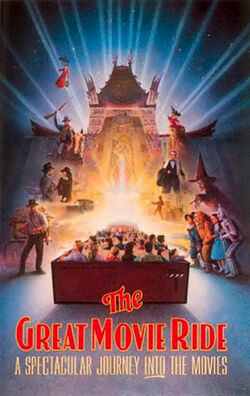 The Great Movie Ride is an attraction at Disney Hollywood Studios in which visitors can ride through famous moments in movie history.
It includes scenes from Mary Poppins, Tarzan the Apeman, Mickey Mouse films, the Indiana Jones films, Casablanca, and The Wizard of Oz.
Scenes from classic movies are played on monitors in the gift shop at the end of the ride.