Roseanne Barr  born November 3, 1952) is a comedian,actress,writer, television producer, and director who played the Wicked Witch of the West in the Madison Square Garden production of The Wizard of Oz. Born in Salt-Lake City, Utah, to a working-class Jewish family. The eldest of four children.At six years old, Barr discovered her first public stage by lecturing LDS churches around Utah and even was elected president of a Mormon youth group. A sixteen she was invovled in a car accident and recieved a brain injury which changed her behavior, so badly that she had to stay in the Utah State Hospital for eight months.in 1970she moved from home by telling her parents she was going to visit a friend for two weeks and never came back. While in Colorado, Barr did stand-up gigs in Denver and other Colorado clubs. She later tried out at The Comdey Store in Los Angeles and went on to appear on The Tonight Show in 1985. Later she performed on Late Night with David Letterman. Afterwards she was givin her own show entitled The Rosanna Barr show where she won an award for funniest female performer.The success of her act led to her own series on ABC, called Rosanne, with John Goodman.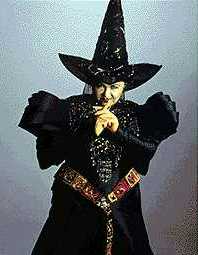 Ad blocker interference detected!
Wikia is a free-to-use site that makes money from advertising. We have a modified experience for viewers using ad blockers

Wikia is not accessible if you've made further modifications. Remove the custom ad blocker rule(s) and the page will load as expected.