Welcome to *The Wonderful Wiki of Oz*
A Wonderful and Welcoming Encyclopedia of all things Oz, that anyone can edit or contribute Oz-related information and facts, so enjoy!
"Over the Rainbow, and many, many miles East of nowhere, lies the Magical Land of Oz, A magnificent empire created in the mind of a man named L. Frank Baum, who wrote a Wonderful and Marvelous book about it. And like wildfire in a wheatfield, the spellbinding tale of The Wizard of Oz spread from town to city to nation and captured the hearts of people from all over the entire world. Even a century after it was first told, Oz is still as entrancing as it was over one hundred years ago in 1900. And unlike many stories told throughout time, Oz hasn't lost it's ability to cause people from generation from generation to fall under it's magic spell. There are so many endearing characters to meet and places to go, fantastical adventures to have and enchanted inhabitants to encounter. So, just follow the Yellow Brick Road, visit the Emerald City and click your heels in anticipation. The world of Oz awaits you!"
―The Wonderful Wiki of Oz!
Browse The Wizard of Oz Wiki
Featured Article
Dorothy Gale is an orphan child who made several trips to the Land of Oz with her little black dog Toto. She eventually moved to Oz permanently and lives in the Emerald City with her best friend Princess Ozma who is the ruler of all the land and who made Dorothy a princess of Oz.


Originally, Dorothy lived with her Aunt Em and Uncle Henry on a farm in Kansas where her only companion was Toto. One day a powerful cyclone carried her house to the Land of Oz where it landed on the Wicked Witch of the East, killing her. She was told by the Good Witch of the North that only the Great Oz could help her return to Kansas.
Read More
Featured Video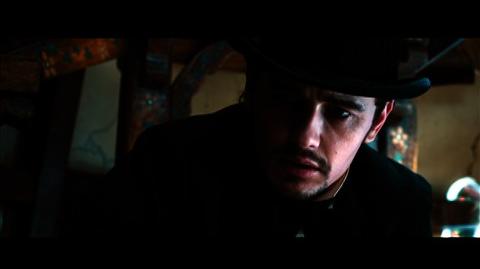 This wiki is affiliated with:


Once Upon a Time in Wonderland Wiki
The Disney Wiki
Return to Oz
Return to Oz is a 1985 Walt Disney film directed by Walter Murch. Despite it's controversy and ultimately being a box office failure, it has now become a treasured "Cult Classic". One of which is praised by loyal fans from all around the world. Return to Oz is also viewed by many to be the most faithful Oz film-adaption that has ever been made, staying extremely loyal to the descriptions of what L. Frank Baum himself most likely envisioned when he wrote the Oz stories that he told in fourteen official books to serve as sequels to The Wonderful Wizard of Oz.