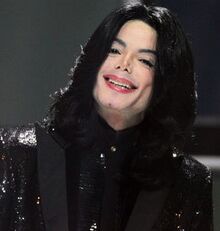 Michael Joseph Jackson (August 29, 1958 –June 25, 2009) or known as The King Of Pop, portrayed the
Scarecrow in the 1978 movie version of The   Wiz. He was 20 years of age when he portrayed the scarecrow. Around this time he was dating Stephanie Mills , whom played Dorothy in the original Wiz Broadway show . This scarecrow is stuffed with garabage and is only three days old (rumored) and for him to educate himself, he would pull famous quotes like Shakespeare from his body to read. And to make himself seem more intelligent he would use big words such as ( Indications and Advantageous)This is Michael's most famous film role, however he was best known for being one of the greatest American pop artists of all-time. He started his career at a young age with his brothers in a music group called The Jackson 5. Then in the 80's Michael went solo and became a music icon.He suffered from a rare disease called vitiligo, which caused his skin to loose it's pigmentation. He died in 2009 of a cardiac arrest.
Gallery
Ad blocker interference detected!
Wikia is a free-to-use site that makes money from advertising. We have a modified experience for viewers using ad blockers

Wikia is not accessible if you've made further modifications. Remove the custom ad blocker rule(s) and the page will load as expected.