Jerrel Houtsnee ( 1965- ) is a dutch actor, singer, dancer and choreographer. 
Houtsnee was educated at the 
Modern Jazz Dance Center
 . He portrayed the role of the
Tinman
in
De musical The Wiz.
 And like
Danny Yanga
the Tinman wasn't he only famous role. He was also in the dutch musical version of The Lion King where he portrayed the role of Mufasa.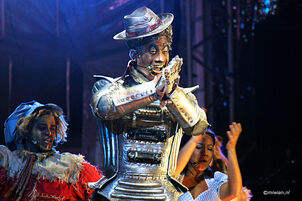 Ad blocker interference detected!
Wikia is a free-to-use site that makes money from advertising. We have a modified experience for viewers using ad blockers

Wikia is not accessible if you've made further modifications. Remove the custom ad blocker rule(s) and the page will load as expected.