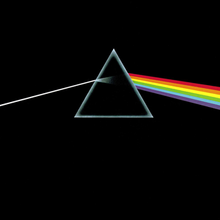 The Dark Side of the Moon is an album by rock band Pink Floyd. Its relation to Oz is its alleged synchronicity to the 1939 film The Wizard of Oz.
According to band members and others involved with production of the album, any relationship is purely coincidental.
Track List
Speak to Me
Breathe
On the Run
Time
The Great Gig in the Sky
Money
Us And Them
Any Colour You Like
Brain Damage
Eclipse
External Links
Ad blocker interference detected!
Wikia is a free-to-use site that makes money from advertising. We have a modified experience for viewers using ad blockers

Wikia is not accessible if you've made further modifications. Remove the custom ad blocker rule(s) and the page will load as expected.