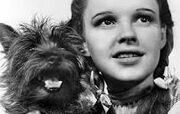 Folloe the road paved with yellow brick! You may not know this, but our beloved classic fairy tale has been described as America's quintessential fairy tale. This may be legally described for "The Wonderful Wizard of Oz" (1900), but we can all see it's for the classic moving picture (1939)
Ad blocker interference detected!
Wikia is a free-to-use site that makes money from advertising. We have a modified experience for viewers using ad blockers

Wikia is not accessible if you've made further modifications. Remove the custom ad blocker rule(s) and the page will load as expected.